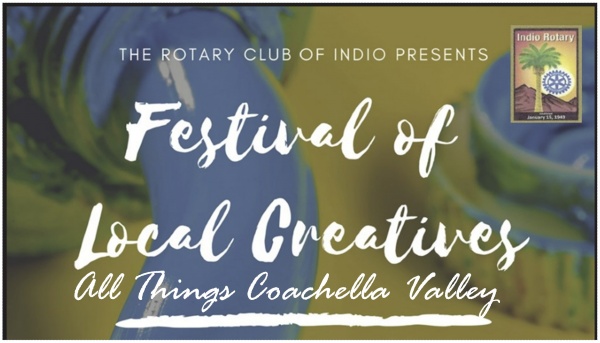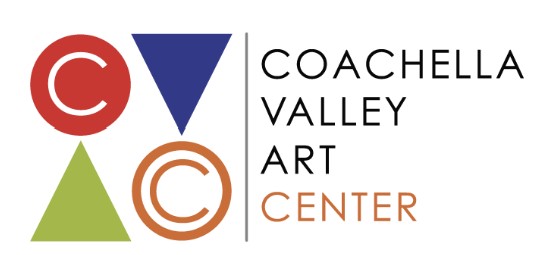 Saturday, Feb 4, 2023
10 am to 3 pm
On the lawn in Downtown Indio at Smurr St between Miles Ave & Indio Blvd
Free Admission

THE ROTARY CLUB OF INDIO PRESENTS THE 2ND ANNUAL
An Art Festival of local Coachella Valley creative artists of all kinds- students, amateurs, & professionals, who will be showcasing, demonstrating and selling their work. There will be local entertainment, kids' activities, food, and a beer and wine garden.
The Indio Rotary Club uses all proceeds to benefit the Community.

LOCAL CREATIVES
Rotary Club of Indio invites all local artists to join us and participate as a Creative.
Creatives will have a 10'x10' booth space.
Please complete an application by Jan 30,2023
The $40 entrance fee is non-refundable.
Fill out & submit the Creatives Application which opens in a separate window, then return to this page & click on "Pay Fee" to pay.
Registration Now Closed
THE VALLEY HAS TALENT
Local Entertainment is invited to perform during the Festival of Creatives. i.e. local bands, singing groups, student musicians, and dance groups. DJ Devil Dog is returning.
Please fill out the following application describing your entertainment performance.
CREATIVE ACTIVITIES FOR KIDS
A section at the Festival will be for kids' activities. The Scrap Gallery and other kids' activities. No charge/no sales for a booth.
BE A SPONSOR
Help the Rotary Club and the Festival reach their goal to grow the Festival into one of the annual art events of the year in the Valley
Be a "Friend of the Festival" for $100. "A Sponsor" for $250. "A Presenting Sponsor" for $2500.
All sponsors will be included in advertising and promotions and have a 10x10 booth space.
Complete & submit the Sponsors Application, which opens in a separate window, then return to this page & click on Donation to make the payment.
FOR QUESTIONS AND MORE INFORMATION CONTACT
Creatives Bill Schinsky bill@coachellavalleyartcenter.org
Kid's Activities Dennis Sheehan djsheehan46@gmail.com
Food Vendors Thom Emery thomemery@gmail.com
Entertainment Kim Maguire-Hardee maguirehardee@gmail.com
Sponsors Bruce Latta FestivalLocalCreatives@gmail.com
Registration Merlina Tate tate.merlina@gmail.com
https://www.indiorotary.org/festival.php
Rotary Club of Indio Foundation 501(c)3 EIN: # 95-3842510
PO Box 412, Indio,CA 92202
"Click Here" for a list of other Projects of the Rotary Club of Indio. Rotary benefits the Local Community & supports many National & International projects.